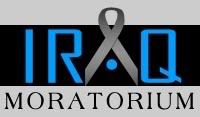 You'll find lots of ideas for individual action and a listing of events at the Moratorium website. You'll also find reports, photos and videos from previous actions.
Wisconsin has been a leader in the movement, with more events each month than any other state but California, with six times the population. See a list of Wisconsin events here.
Operating on a shoestring and relying on volunteers, the Moratorium sparked at least 1,322 events in 42 states and 256 communities during its first year of operation. (Those were listed; many others just happen and are never added to the list or the count.)
Imagine what it could accomplish with a little money and even a tiny bit of media attention?
Help make it happen. Donate something if you can, knowing that every badly-needed dollar will be put to immediate and effective use in the cause of peace.
But, more importantly, do something.
You may not end the war. But acting can be its own reward. Give it a try.