Don't Let Them Nuke Wisconsin's Climate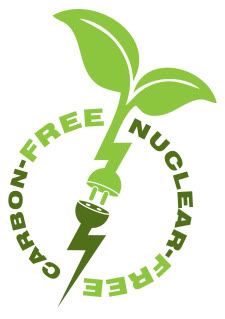 The people of the state of Wisconsin, represented in senate and assembly, do enact as follows:

SECTION 1 . Legislative findings and purpose. The legislature finds that 

(1) Until there is a facility available for the permanent disposal of radioactive waste from nuclear power plants, the present lack of a long-term waste disposal option increases the risk that the insufficiency of interim storage space for spent fuel could lead to power plant shutdowns.

(2) Large cost overruns in nuclear power plant construction projects in other states have adversely affected ratepayers .

(3) The public service commission, by order, has found that present uncertainties in the nuclear fuel cycle regarding waste storage and disposal, uranium availability, reprocessing and decommissioning costs make it contrary to the public interest for Wisconsin utilities to commit themselves presently to any future nuclear expansion.

(4) The public service commission, by order, has required electric utilities to identify maximum cost-effective conservation and renewable energy potential in their service areas and to submit specific proposals for achieving the potential.

(5) The public service commission, by order, has recognized that wind, water and other alternative sources of energy are potentially valuable as a supplement to conventional electric generation in this state and that it is in the public interest for utilities to become more involved in the development and implementation of such sources.
The US nuclear industry has been producing that waste for more than 50 years, but hasn't been able to solve the problem of how to dispose of it safely and permanently. Neither has any other country, and despite what the nuclear advocates tell you about those clever French folks they haven't done it, either.
Please speak up.  Sign this petition.   Call or write your legislator.  Come to the hearing.  Go to this webpage and get more information and ideas.
Don't let them nuke Wisconsin's climate.