Growing coalition challenges nuclear energy fix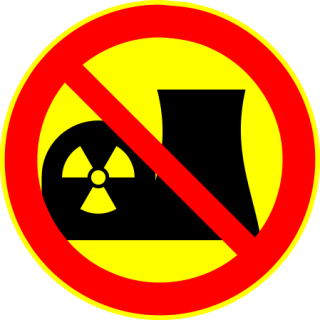 You wouldn't know it from the news media — they can only cover one story at a time, and there's a state budget crisis — but there is a growing, resurgent movement in Wisconsin determined to solve the energy and climate crises without resorting to nuclear energy.
It's not the old "No Nukes"movement, although there are elements of it, and the same reasons for opposing nuclear power in the past — safety, waste, and cost — and all still relevant reasons to oppose building more nuclear reactors.
But it's a broader, more thoughtful and sophisticated conversation taking place, that includes a commitment to finding efficient, renewable energy sources, reducing carbon emissions, and using conservation as part of the package.
The latest evidence of the new movement was a letter released Thursday by a dozen environmental and public interest groups, warning the government and the legislature that the unsolved question of how to dispose of deadly, highly radioactive waste, coupled with the high costs of construction, operation, security and storage of waste make nuclear power a bad, risky investment.
That came two days after a report from WISPIRG, the Wisconsin Public Interest Research Group, detailing the high costs associated with nuclear power.
What's sparking all of the activity is a recommendation from the Governor's Task Force on Global Warming, which has recommending relaxing the rules covering construction of new nuclear reactors in the state. Current law requires that a federal nuclear waste disposal site be operating before a new reactor can be built. The proposed change would eliminate that requirement, which has been in place since 1983.
The nuclear industry, which hasn't built a new reactor in the U.S. in 35 years, has targeted wisconsin and is pressing hard to change the law here. A full-scale campaign is coming, but it's still in the early stages since the bill probably won't be considered until fall. But the groundwork isbeing laid now. on both sides.
The news media hasn't caught on yet, although the Wisconsin state Journal editorial page certainly has been leading the charge for more nuclear plants, pimping for new nukes at every chance it gets. This week, the newspaper took the unusual step of editorializing about sonething it hadn't even reported on, criticizing the WISPIRG report.
Back when Fido was a pup and I was a newspaper editor, common practice was to at least write a news story about a local issue before teeing off on the editorial page, so readers might have some background or idea of what you're sounding off about.
But the State Journal didn't bother to write anything about WISPIRg's news conference, which included one recognized expert in the field. It just blasted the report on the edit page, in yet another in a series of pro-nuclear
editorials. As s One of the WISPIRGersaid:
You will not be surprised to learn, as the editorial points out, that our findings conflict with those of the World Nuclear Association, who believe that nuclear power is cost-competitive!! Imagine that!
This could be a long struggle, and as usual the deck is stacked in favor of the industry that hopes to gain billions of dollars in profits from taxpayers and ratepayers.
But last time this issue came around, a grassroots activist movement stopped three proposed nuclear plants from being built in Wisconsin, won passage of the current law that has been a de facto moratorium on new nuclear reactors since 1983, and passed a statewide referendum against a nuclear waste repository in Wisconsin by an 8 to 1 margin.
And in three recent sessions, proposals for outright repeal of what's generally called the nuclear moratorium law have been defeated, even with Republicans in control of one house of the legislature. This battle is far from over. Maybe, one of these days, you'll even hear about it in the news.