Peacemakers honored for lifetimes of work
Two Madison college professors with religious backgrounds, who have worked tirelessly to change the world, will be honored for their lifetimes of activism on Oct. 3 by the Wisconsin Network for Peace and Justice (WNPJ), a statewide network of 170 organizations working for social change.
Joe Elder, a Quaker peace activist who is a University of Wisconsin professor of sociology and Asian studies, and Esther Heffernan, O. P., a Dominican nun who is emerita professor of social science at Edgewood College, and a widely respected leader on prison reform and criminal justice issues, will receive Lifetime Achievement Awards at a reception following WNPJs annual fall assembly at the Goodman Community Center in Madison.
Seven others will be honored with Peacemakers of the Year awards. Two veterans, Iraq veteran Jason Moon, of Milwaukee, and Vietnam veteran Will Williams, of DeForest, won in the adult category.  Senior citizen winners are Elaine Kinch of the Racine Coalition for Peace and Justice and Don Hoffman of Rapids Citizens for Peace in Wisconsin Rapids. Youth awards will go to Dartanian Lewis of Milwaukee and Josh Bartz and Jannett Arenas, both of Madison, for volunteer work with WNPJ member organizations.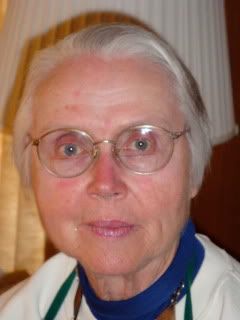 Esther Heffernan, 80, began her lifelong social activism in the 1940s as a University of Chicago student working for interracial justice.  She describes her research in a Washington, DC womens prison as life-changing.  It resulted in, Making It in Prison: The Square, the Cool and The Life, published in 1972, a book considered a seminal work in the field, which continues to serve as a resource to those who set corrections policy.
Her promise to the women in the Washington, DC prison to make their lives visible to others has shaped her deep involvement in criminal justice reform over the last several decades, especially on issues of women in prison and rehabilitation upon their release.
She is currently chair of the Task Force on Money, Education and Prisons, seeking change in Wisconsins criminal justice system; a board member of Family Connections that brings children monthly to visit their mothers at Taycheedah Correctional Facility; and a member of the Dane County Task Forces on Disproportionate Juvenile Minority Confinement and on Racial Discrimination in the Criminal Justice System.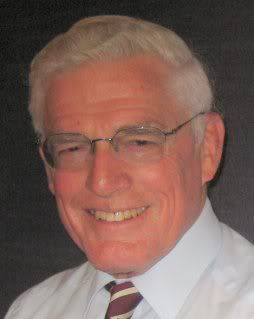 Joe Elder, 79, informed his draft board during the Korean war that he would go to jail rather than be inducted. Two years later he became a Quaker. With other Quakers, he has carried secret messages between authorities in conflict in India and Pakistan; North Vietnam and Washington; North Korea and Washington; and Tamil Tiger militants and the government of Sri Lanka. 
During the Vietnam War, he delivered medical supplies a hospital in Hanoi, and after the war helped organize Madison Quakers, Inc. which has built a peace park and a school in My Lai, and provides micro-loans to village and ethnic women in Vietnam.
Deeply committed to internationalism, as a UW professor in Sociology and Languages and Cultures of Asia he has encouraged countless students to broaden their horizons, learn languages and live and study in other countries.  He has long served on Wisconsin's Governor's Commission on the United Nations.
Elder, also committed to inter-faith dialogue, in 1995 was one of the founders of the International Committee for the Peace Council that includes Nobel Peace Prize Laureates Mairead Maguire and the Dalai Lama. During the past decade the Peace Council has met in world trouble spots such as Chiapas and Jerusalem to listen, learn and provide an interfaith presence.
Peacemaker of the Year winners:
Jason Moon, 35, is a leader in Milwaukees chapter of Iraq Veterans Against the War (IVAW), Veterans for Peace (VFP) and the board of VFPs Homeless Veterans Initiative to find and assist homeless veterans in the Milwaukee area.  He testified at the national Winter Soldier hearings in 2008, at which Iraq and Afghanistan veterans told of their experiences.
Will Williams, 65, a member of Madisons Veterans for Peace chapter, uses his own experience in Vietnam to speak and counsel young people about the realities of military service and challenge promises of recruiters.  He has spoken across the state, linking peace, prison reform, and immigrant rights.  
Elaine Kinch, 70, Elaine was one of the founders of the Racine Coalition for Peace and Justice, and a member of the Central America Solidarity Coalition..She has traveled on peace missions to Nicaragua, El Salvador, and Chiapas and last winter to the Middle East, where she lived with a Palestinian family in Israel and helped harvest olives, to learn more about the situation there.
Don Hoffman, 70, a retired probation and parole officer, became a leader of Rapids Citizens for Peace in 2006, establishing monthly peace vigils on the bridge in Wisconsin Rapids.  .One of his projects was to get Democracy Now! on a local cable television station.
Dartanian Lewis, 13, a student at Blessed Savior Catholic School in Milwaukee, has been volunteering at Casa Maria Catholic Worker house for homeless families.  He has worked on a wide range of social justice issues " peace, worker rights, firearms violence, medical supplies for Cuba, protection of the rainforests, and help for Darfur. He sells fair trade chocolate at churches and events to raise money for those projects. 
Josh Bartz, 28, a board member of OutReach, Madisons lesbian, gay, bisexual and transgender community center, created a program (OutThere) to address the need for youth programming and social and support opportunities for LGBT people ages 18-24. It has become  a weekly program of outings, games, discussion groups and movie nights.
Jannett Arenas, 22, a Madison Area Technical College and UW-Madison student, is a co-founder and organizer for Alcance, a student organization focused on supporting access to higher education for Madison area Latino youth.  She has helped to build the Madison Chapter of Voces de la Frontera, working on immigrant rights issues of in-state tuition, drivers cards, and the national DREAM Act to provide undocumented students a path to citizenship. 
The Peacemakers of the Year presentations will be at 3:15 p.m. on Oct. 3 at Goodman Community Center, 149 Waubesa St., Madison, at the conclusion of WNPJs annual Fall Assembly, which begins at 10 a.m.  A special reception to honor Joe Elder and Esther Heffernan will be held from 4:30 to 6:30 p.m. at the same location, with speakers and music and Capital Times columnist John Nichols as emcee.  All events are open to the public.